Langaford Farm Trust run a number of public events along with a substantial number of private events, our public events can be seen below. If you have an idea for an event please contact info@langafordtrust.org to discuss.
Friday 15 September 2023
Mosses, Ferns and Lichens with Geri Skeens
1000 to 1300
 
Event description: We take a short, slow walk for a closer look at the so-called 'lower plants.' These primitive organisms were vital to the evolution of life on earth and continue to play essential ecological roles. You will learn about their structure and the features that help distinguish between species. Hand lenses will be available to enable you to see their tiny parts and we hope you will become enchanted by their beauty and variety.
Maximum number: 12
What you need to know: The walk is about one mile on uneven ground and across fields so wear well-treaded footwear. Be prepared for all weathers, with waterproofs, warm layers and sun hat. You are welcome to bring a packed lunch to eat at the end of the walk. (Tony you are welcome to change terrain and other details as you see fit for different groups.)
Book via info@langafordtrust.org or 01647 432889
Voluntary donations
Teas/coffees and biscuits supplied.
Sunday 15 October 2023
Fungi Foray with Phil Page
1330 to 1530
We are delighted to welcome Phil back to lead another stroll around Langaford and identify some of the many species of fungi that we have here on the farm.
Book via info@langafordtrust.org or 01647 432889
Voluntary donations
Teas/coffees and biscuits supplied – feel free to bring a packed lunch for after the event
Walking boots or wellington boots highly recommended
Unfortunately, we cannot accept dogs on this walk
Previous Events in 2023
Friday 21 April 2023
Spring Bird Song Walk with Jerry Tallowin
0700 Start
Book via info@langafordtrust.org
or call 01647 432889 (please leave contact details)
Voluntary donations
Teas and coffees available
Sunday 30 April 2023
Spring Bird Song Walkwith Phil Page
0900 Start
Book via info@langafordtrust.org
or call 01647 432889 (please leave contact details)
Voluntary donations
Teas and coffees available
Sunday 21 May 2023
Bovey Tracey, Devon Wildlife Trust
Private event
Sunday 28 May 2023
Langaford Farm Butterfly Day with Megan Lowe (BCT) and Dr. Peter Beale
Join us for a guided walk with butterfly experts through the lush damp meadows of Langaford farm in search of two of special species; the Marsh Fritillary butterfly and the Narrow-bordered Bee Hawk-moth. We will take a circular route learning about these species and their habitat requirements along the way, but of course we hope to see lots more wildlife too.
There will also be the chance to discover Langaford's diverse variety of moths, attracted to light the night before.
Please bring a picnic if you would like to stay for lunch after the walk. In the afternoon there will be an optional botany walk taking a closer look at the wildflowers and plants that call Langaford Farm home.
Please note:
Car parking will be available at the top of the field – this will be signposted but the grid reference for the field entrance is: SX 70328 84691 or What3Words: redouble.gathering.under
This is a circular route of approx. 2km with plenty of time to stop and look (don't forget your camera!)
The route is relatively flat, but the ground uneven and may be boggy in places – please wear wellies or sturdy walking boots.
Light refreshments, toilets, and handwashing facilities will be available at the barn.
Due to the sensitive wildlife on the farm, no dogs please (with the exception of assistance dogs).
Covid-19 precautions: hand sanitiser and handwashing facilities will be available for use. Please do not attend if you have any symptoms or suspected exposure of Covid-19.
This is a free event, but donations to the Langaford Farm Trust are welcome.
Booking details via Eventbrite – Link Langaford Farm Butterfly Walk – Dartmoor Tickets, Sun 28 May 2023 at 10:30 | Eventbrite
1030 – 1300 (feel free to spend some time after the event at Langaford to chat and eat sandwiches.)
Voluntary donations
Teas and coffees available
Feel free to bring a packed lunch
We are now drawing up our programme of events, starting in Spring 2023, events confirmed below, plus dates to be confirmed for "Mosses, Ferns and Lichens", "Fungus Foray", "Landscape Painting" and others.

Saturday 1 July 2023
Wild Words Workshop
Two workshops: 10am – 1pm and 2pm -5pm
Booking – Click here to book
Workshops on storytelling and writing will be run simultaneously.
Try your hand at storytelling or writing inspired by Dartmoor wildflower meadows! With Lisa Schneidau (storyteller and author) and Su Bristow (herbalist and author)
Storytelling (Lisa): Telling a story is one of our most ancient crafts, and even our best-loved fairy tales started somewhere. Through listening, story games and prompts from the wild, you will create your very own new story at this workshop and learn tips and tricks to tell with confidence. Make your characters come alive, inspired by the natural world, and have a lot of fun in the process!
Writing (Su): It doesn't matter what you're writing. From poetry to memoir to thriller, the best work stands out because it takes you somewhere else. Whether or not you want to write about the natural world, including the evidence of your senses will bring your work to life. There will be the opportunity to share your work, and to receive feedback if you want it.
We will make the most of Langaford's beautiful environment, going out to listen, feel, smell and experience besides simply seeing. Please bring appropriate clothes and footwear, as well as pens and paper.
Biographies
Su Bristow is a writer and a medical herbalist. Her non-fiction work includes 'The Herbal Handbook' and 'The Herbal Medicine Chest', and her debut novel 'Sealskin' won the 2013 Exeter Novel Prize and has been a bestseller many times on Amazon. Her second novel, 'The Fair Folk,' will be published in spring 2024.
Lisa Schneidau is a professional storyteller based in Chagford. Lisa works with schools, communities, festivals and nature organizations all over Britain, telling traditional stories about the land and our complex relationship with it. Her recent shows include Earth, Water, Fire, a collaborative performance about dragons and climate change in north Devon, and The World Tree, a storytelling all about the ash tree. She's the author of three bestselling folktale books: River Folk Tales, Woodland Folk Tales and Botanical Folk Tales of Britain and Ireland (all History Press). Lisa trained as an ecologist and has worked in British nature conservation for twenty five years.
Practical details and advice
Tickets are £12 per session, with groups limited to a manageable size for feedback and sharing.
Suggested age 14+.
No dogs please.
Refreshments (tea / coffee / cake) will be provided – please bring a packed lunch if you are joining us over the lunch break (1-2pm).
The day will be held mostly outdoors in the natural environment, and undercover if the weather is wet. Please wear outdoor clothing and stout footwear, and sunhat / sunscreen / waterproof. Dartmoor weather can be unpredictable! Please also bring a notebook and pen, and a sense of humour.
When you book, please indicate whether you would be most interested in storytelling or writing in your workshop (each workshop will split into two groups after an initial joint session, so it helps us to get an idea of numbers). If you would like to do both, please book both a morning and an afternoon workshop ticket so that you can work with both Su and Lisa.
Details of the venue and directions will be sent through to ticket holders nearer the time.
This event is partially, and gratefully funded by Literature Works.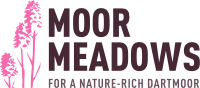 Saturday 8 July 2023
ART AT LANGAFORD
Painting/Mixed Media – £15
1030 to 1530

Come and draw, paint, sketch at Langaford Farm. This will be a hands-on day of art in the stunning surroundings at Langaford Farm.

Back by popular demand Jenny Kyle will be guiding a day of sketching and painting for all abilities (beginners welcome). Bring a sketchbook plus water colours/pencils and draw, sketch or paint observing the beautiful surroundings of Langaford Farm. Easels will be provided if you do not have one.
Please bring a picnic lunch – we will provide teas and coffees.
Jenny Kyle is a well-known local artist who has worked in multi-media including water colours and in felt work and has exhibited locally.

Booking via info@langafordtrust.org or 01647 432889
Spaces limited – book early to avoid disappointment!
Wednesday/Thursday 16/17 July 2023
DNP
Private event
Monday 24 to 30 July 2023
Black2Nature Camp
Private event
Tuesday 15 August 2023
DNP
Private event